Lauren Levin Style Consulting Showcase
-
---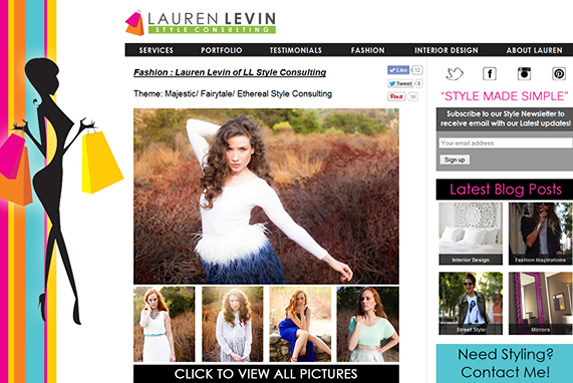 Lauren Levin, a talented Bay Area Style Consultant and Interior Designer, has been working with Very Smart Design since August of 2012. The goal in target was to both improve her visibility, provide enhancement for her WordPress design, and increase her sales leads. Though Lauren had plenty of tangible content and ideas, her previous WordPress theme was void of SEO and instructions, and her designer had left her high and dry to 'figure things out'. Then, we stepped in to offer a helping hand.
Working with Lauren Levin Style Consulting, we offered our WordPress enhancement services to evaluate and rebuild her site from the ground up. We worked closely with Lauren to figure out her target audience and redesign her WordPress site in a way that "just makes sense". In spring of 2014, we were proud to announce and officially launch the complete revamp of the LL Style Consulting website, featuring a bolder, modern, and more stylized look, a complete re-flow of content and content discovery, and a brand new custom portfolio page with photos from Lauren's photoshoots as a style and fashion consultant.
Throughout the year, we will continue working with Lauren to improve her presence on the web, as well as add new social avenues to her site to enhance visitor engagement. Lauren has already jumped to the first page of many of her targeted keywords, and with many things in the works, we are excited for what the rest of the year holds!
More Info: Client's Review of Very Smart Design
Website | Facebook | Pinterest | Instagram | Twitter
---
---