Words from Lauren Levin Style Consulting
-
---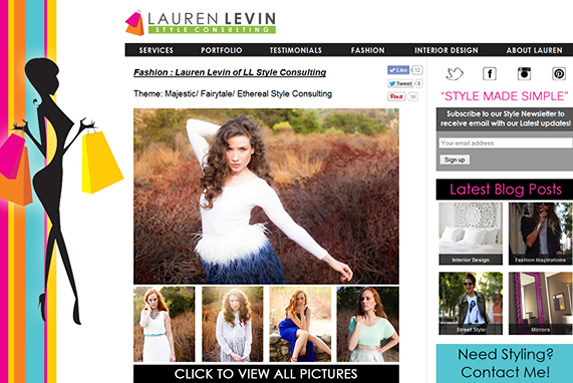 Very Smart Design was a tremendous help to me. I first talked to Chris about what I wanted to do with my website. He immediately was very willing to help and encouraged me he could do the job—and he did. I explained to him a few things that I wanted to do and he took it to the next level of creativity. He also expanded my ideas to create the best looking website possible. I really love my website now!
Chris has an amazing work ethic. Every time we had a phone consultation and discussed what we would like to do next, he completed each task within the next few days. He would also tell me what he was doing to make sure that it was exactly what I wanted. We were in constant communication, which is an aspect of the process I appreciated. Chris's main priority was making sure that I was happy and satisfied with everything that was changing on the website. I am very particular and Chris never was discouraged or frustrated with my specific requests.
Finally, Chris taught me how to use my website and social media to my advantage. He introduced me to ideas that I would have never thought about that increased traffic to my website tremendously. Overall Chris was a pleasure to work with and I would recommend him to anyone who is serious about improving their web design!
- Lauren Levin
Style Consultant and Interior Designer, Lauren Levin Style Consulting
http://www.llstyleconsulting.com
---
---