Pin My Style Showcase
-
---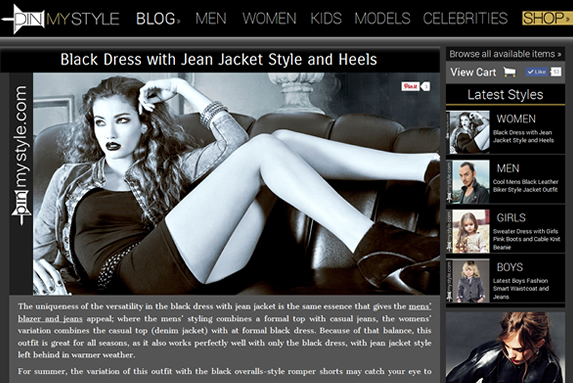 With social media, especially Pinterest, we've "wanted" various outfits that we've seen via likes, pins and shares, but have no uniform option to browse, shop or buy. Pin My Style was built with the goal of promoting "social fashion", providing the highest quality and socially shared outfits, with the option to share as easy as the option to shop. With a dark themed design and minimal borders, the outfits available for both men's and women's fashion are displayed in a carefully balanced and padded layout, allowing content flowing in a visually natural way.
Pin My Style features short write-ups of each outfit, including descriptions, costs, as well as links to share and buy; with so much information to consume, we worked diligently to tweak and test its' layout for ease of both readability and navigation. Many outfits are available in both Low-priced as well as Higher-priced styles, allowing the audience options in affordability and style.
Many exciting things are in store for Pin My Style, including designer spotlights, exclusive partner discounts, a full shop and exclusive social features; Stop by and check it out, and "Like" the fanpage if it's your taste!
More Info: Website | Facebook | Pinterest | Instagram
---
---