1. Photo Repair Overview
-
---
Photographs serve as memories to some of our most cherished moments – Most pictures are taken to capture the moments and subjects we want to remember for the rest of our lives.
Unfortunately, digital cameras weren't always around, and many of our older physical and printed pictures have fallen subject to wear and tear… Spills, fading, folds, creases, and even rips.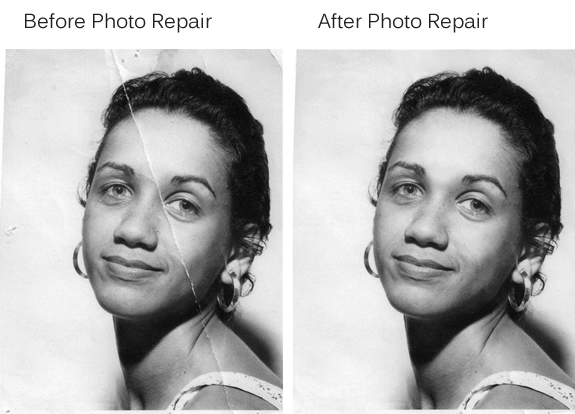 At Very Smart Design, we are able to assist you in restoring most photographs to their original, unscathed condition (sometimes, even better!) as we are able to repair damages at a microscopic level and have your pictures looking brand new again.
---
---