Words from Wine & Bowties
-
---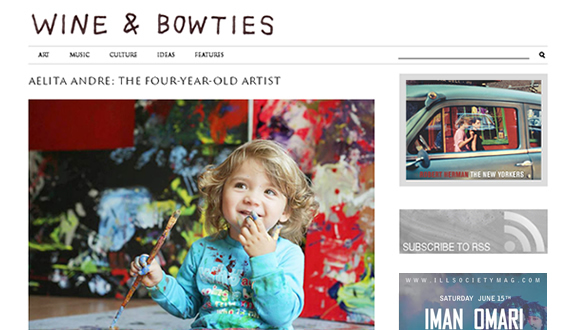 After contacting numerous web developers for over a year, I contacted Chris (from
Very Smart Design
) one Spring afternoon with little hope that I'd ever get my project off the ground. Relating my idea to him over a 30 minute conversation, Chris told me to sketch out my ideas and to get them to him when I could. After a few more brainstorming conversations, Chris and I got together to begin building my online Art & Culture magazine entitled
Wine and Bowties
.
The best thing about Chris was his dedication to the project. I clearly remember him telling me that he would put in as much effort as I would to complete the project. Building the site together step by step, Chris listened to my ideas while also adding his knowledge of design and programming to create the best site we possibly could.
Working together for the entire Summer, often times spending full days together working, Chris and I had come close to building the website that I had imagined. When we finally launched the site on August 22nd 2009, we welcomed a stream of praise for the simple yet sophisticated aesthetic, and optimal functionality.
To this day the site runs as well as ever, as Wine & Bowties now welcomes over 8,000 unique visitors a month, while processing 60,000 pageviews.
In no stretch of the imagination, Chris provided me the opportunity to embark on my dream career, while providing a platform for others to do the same. More than a partner, he is a friend, and I will always be thankful.
- Max Gibson
Founder, Wine & Bowties
http://www.wineandbowties.com
---
---