Words from Hella Splattered
-
---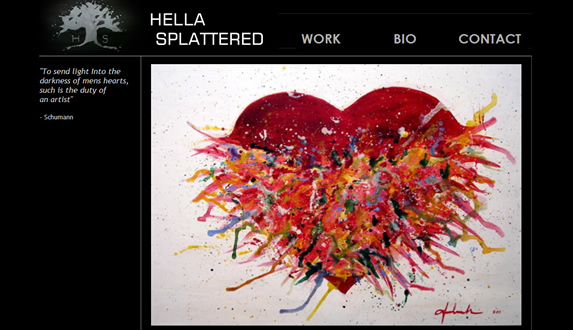 I was toying with the idea of creating a website several years before I contacted Chris, but was limited due to my inexperience. I contacted several other developers, but none were as dedicated, patient and understanding as Chris Perry.
Working with very smart design has been an incredible blessing. Chris Perry is extremely knowledgable and efficient. I live across country and therefore communicated via text message, phone calls, and emails. Chris was able to take paintings I created earlier in the day and have them posted in the afternoon.
Because my website is designed to present my artwork, we incorporated my curating knowledge with his knowledge of programming. The result was a beautiful website that reflected quality and style.
Chris you are an incredible designer and a wonderful friend, thank you so much for helping me jumpstart my career.
- Jamilah Cherry
Artist, Hella Splattered
http://www.hellasplattered.com
---
---